News
June 2021

Exciting and long-awaited news!!
On 19 June 2021, Environment Minister David Speirs announced the creation of a new conservation park to protect the Washpool forever!
"One of Adelaide's last remaining coastal freshwater and estuarine lagoon systems will form part of a new conservation park at Aldinga with the Marshall Liberal Government stepping in to protect the area from potential housing development.
Aldinga Washpool, in Adelaide's south is a well-known habitat for a wide range of native species, particularly birds and swamp plants of conservation significance, including a threatened coastal saltmarsh that's nationally listed as a vulnerable threatened ecological community.
The Washpool is also of considerable spiritual and cultural significance to the Kaurna people and contains numerous archaeological sites and artefacts.
Minister for Environment and Water David Speirs said the Washpool land will be combined with the adjacent Aldinga Scrub Conservation Park to create one new conservation park."
.
You can read the full media report from Minister Speirs here.
More information about the new Conservation Park can be found on the National Parks and Wildlife Service website here.
For a summary of events and issues for the future, see the presentation prepared by Peter Laffan in July 2021 here.
The Aldinga Washpool Lagoon
The Aldinga Washpool Lagoon is a rare ephemeral freshwater wetland. For a relatively small conservation area, it has an astonishing number of resident and visiting bird species, including some from as far away as Japan and China. The shallow water teems with invertebrate aquatic life.
In 2001, the Aldinga Washpool Lagoon was recognised as a nationally important wetland and recorded in the Commonwealth Government's Directory of Important Wetlands in Australia. You can find the Information Sheet for the Aldinga Washpool Lagoon by entering SA072 in the Wetland Refcode box.

A wealth of documents related to the Aldinga Washpool Lagoon dated from 1935 until the present can be found on this website under "Documents". Photographs and links to related organisations are also available.

Seasonal Variations of Aldinga Washpool: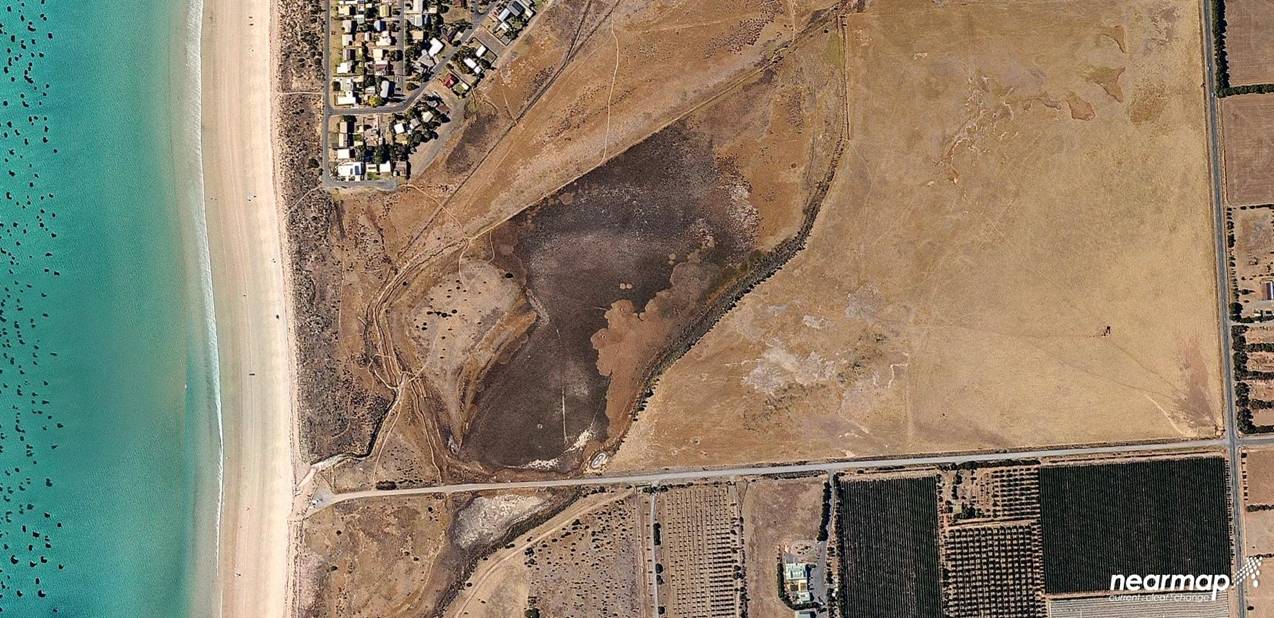 Adelaide and the Fleurieu Peninsula with Aldinga Washpool marked: